FPDD proceeds, at national level, the development of the cumulative practice of various sports under the sport for people with disabilities, in conjunction and respect for National Associations for area of disability their affiliates. 
Since its foundation in December 7, 1988, FPDD is responsible for preparation and coordination of national representation in international sports events, having represented Portugal with Paralympic Missions in Barcelona '92, Atlanta '96, Sydney 2000, Athens 2004 and Beijing 2008, and with national teams in the different World and European Championships made ​​to date.
FPDD experienced a process of renewal that began, in first place, with the redesign of its logo. Not totally breaking down with the past, the underlying concepts of the previous logo were reinterpreted in light of the new objectives of the Federation.

A FPDD prossegue, a nível nacional, o desenvolvimento da prática cumulativa de diversas modalidades desportivas no âmbito do desporto para as pessoas com deficiência, em articulação e no respeito pelas Associações Nacionais por área de deficiência suas filiadas.
Desde a sua fundação em 7 de Dezembro de 1988, a FPDD é responsável pela preparação e coordenação da representação nacional em eventos desportivos internacionais, tendo estado Portugal representado com Missões Paralímpicas em Barcelona '92, Atlanta '96, Sidney 2000, Atenas 2004 e Beijing 2008, e ainda com selecções nacionais nos diferentes Campeonatos do Mundo e da Europa até hoje realizados.
A FPDD sofreu um processo de renovação que passou, em primeiro lugar, pelo redesign da sua logomarca. Não rompendo totalmente com o passado, os conceitos subjacentes à logomarca anterior foram reinterpretados à luz dos novos objectivos da Federação e da conjuntura actual.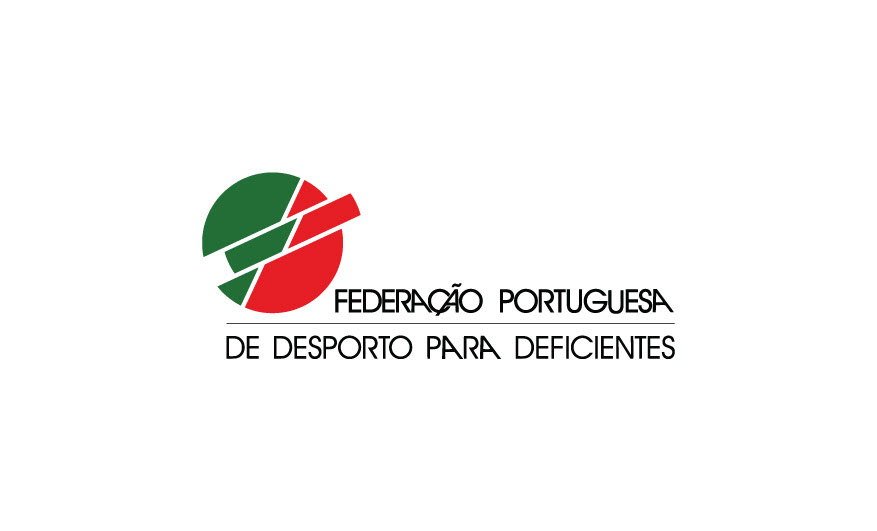 Inspiration // Inspiração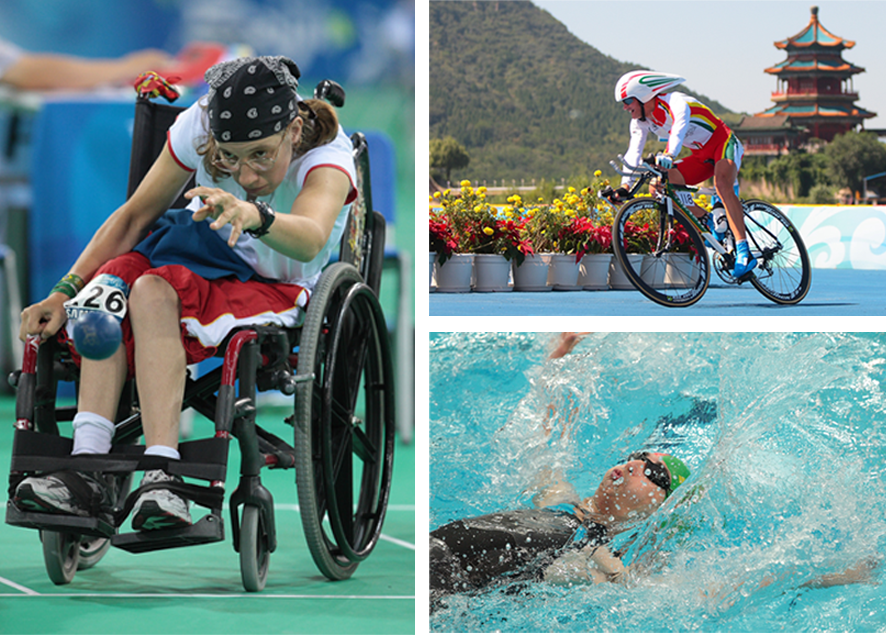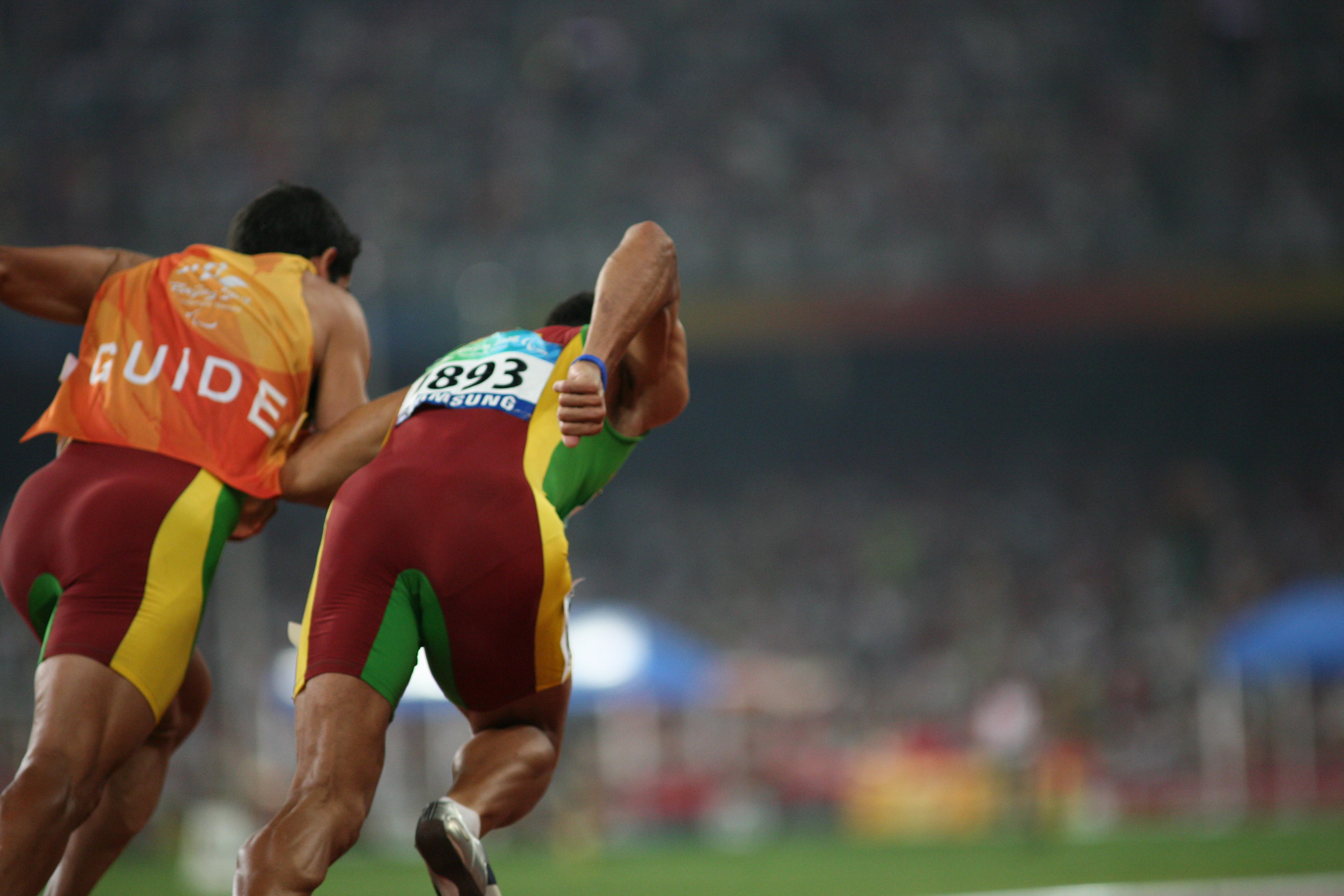 New logo // Nova logomarca
Logo versions // Versões da logomarca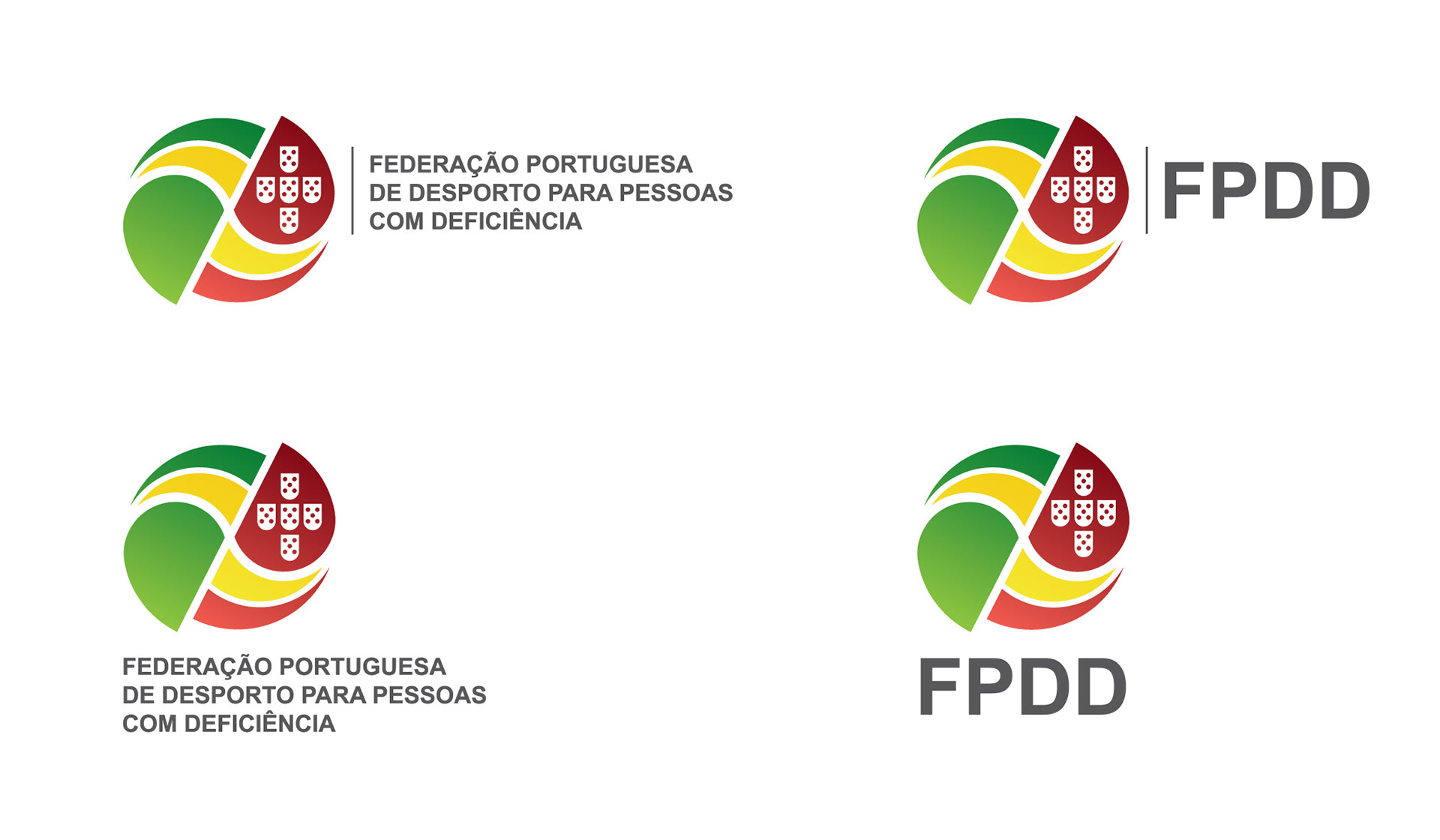 Brand colors // Cores da marca
Applications // Aplicações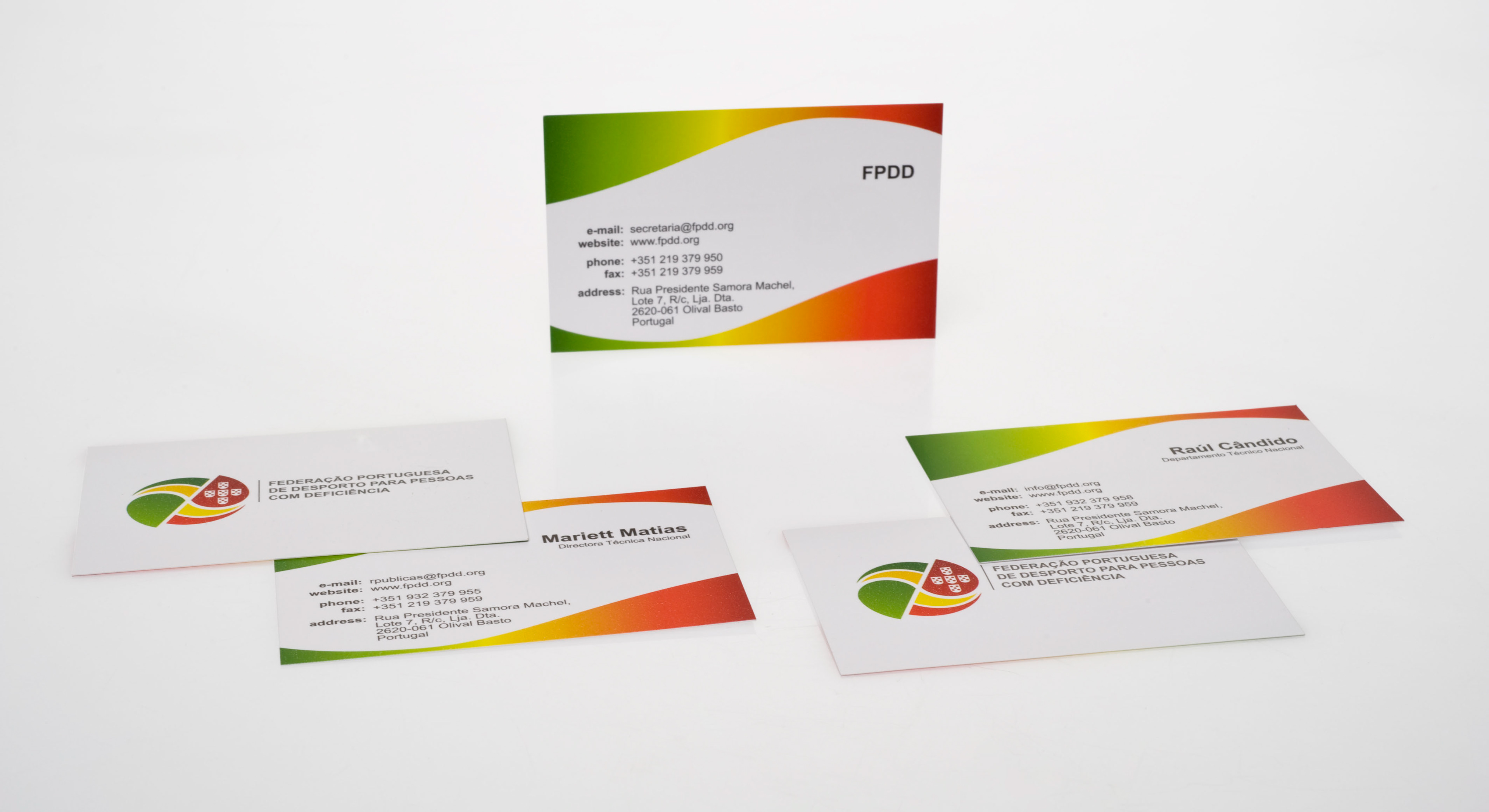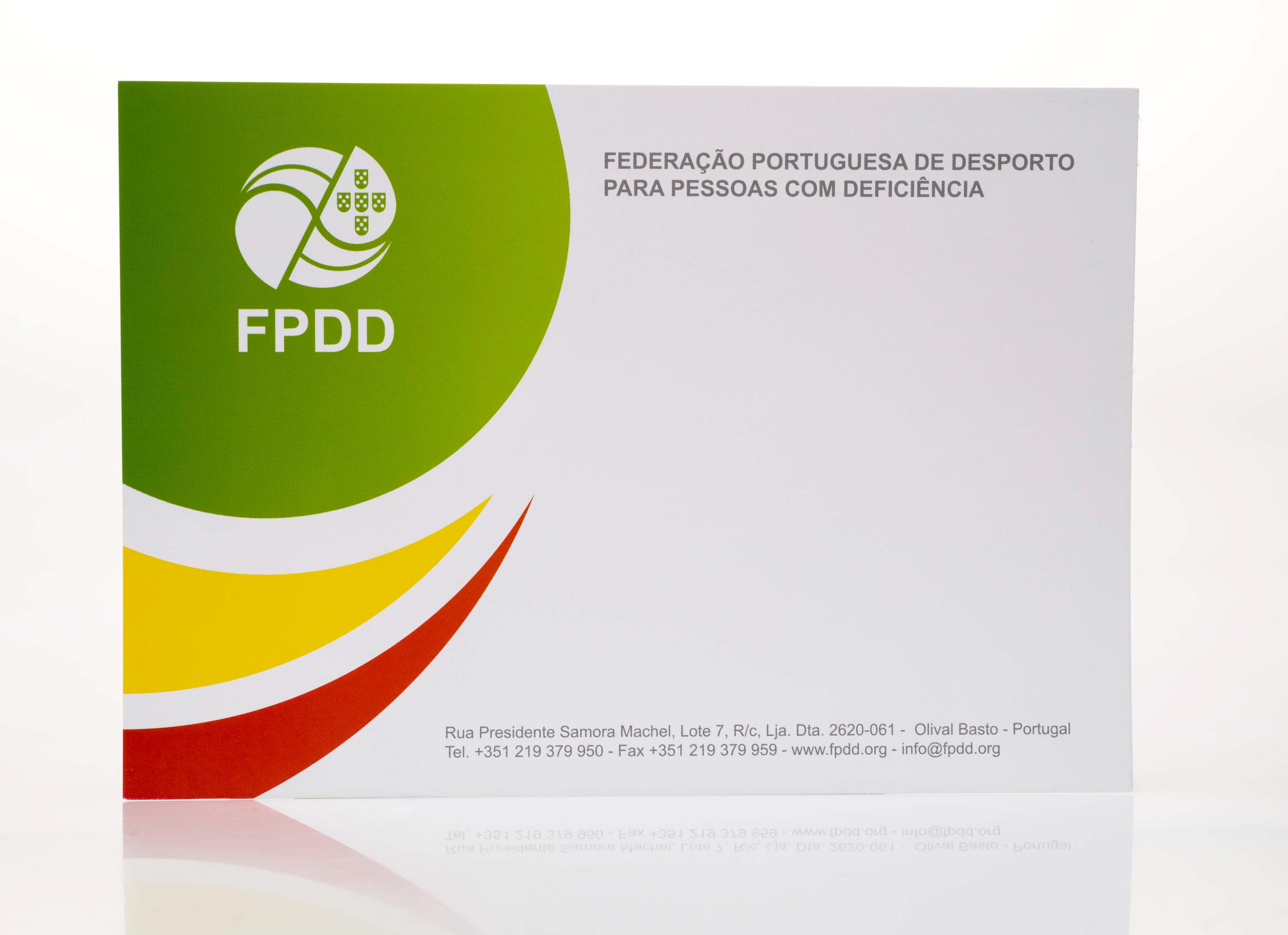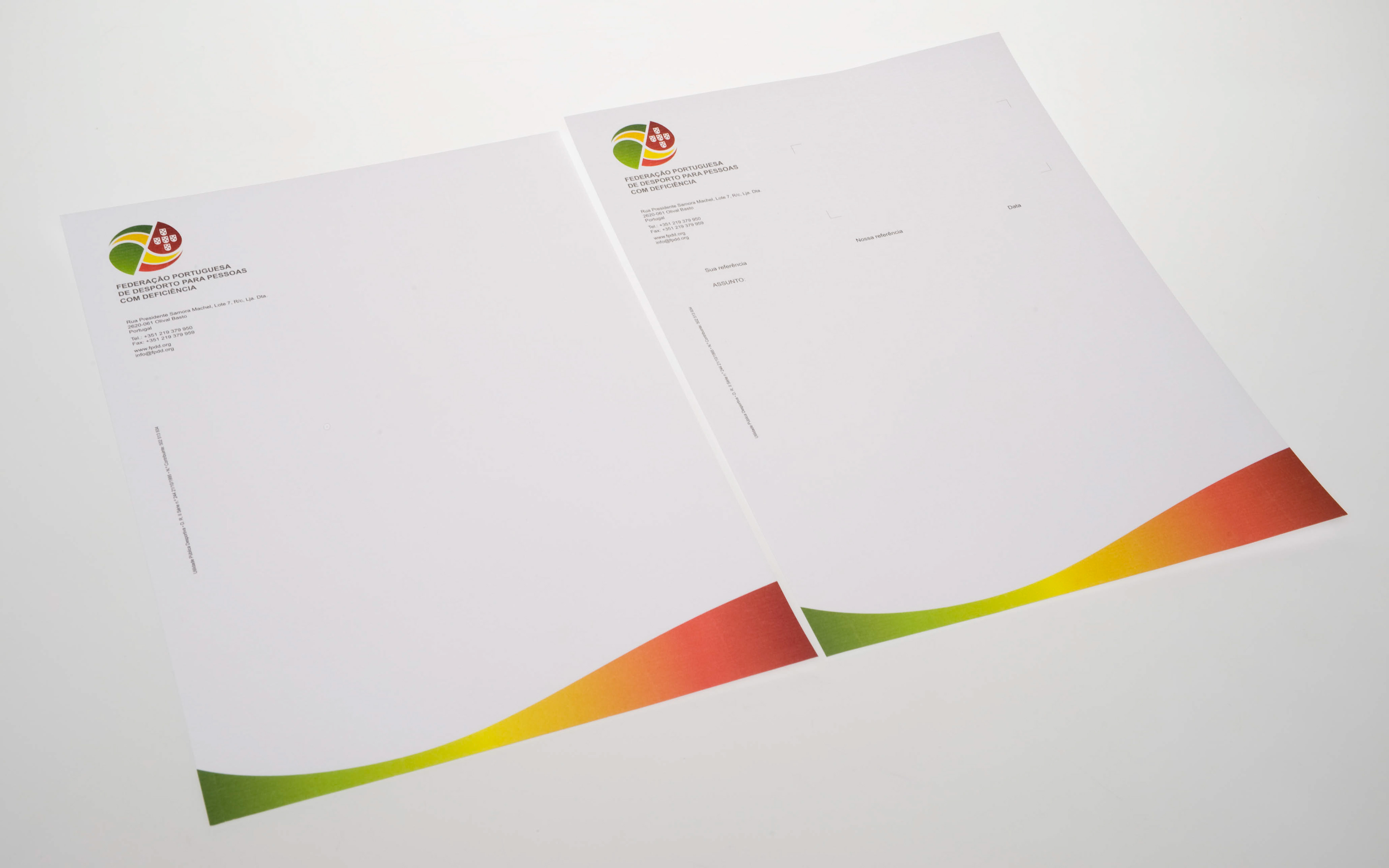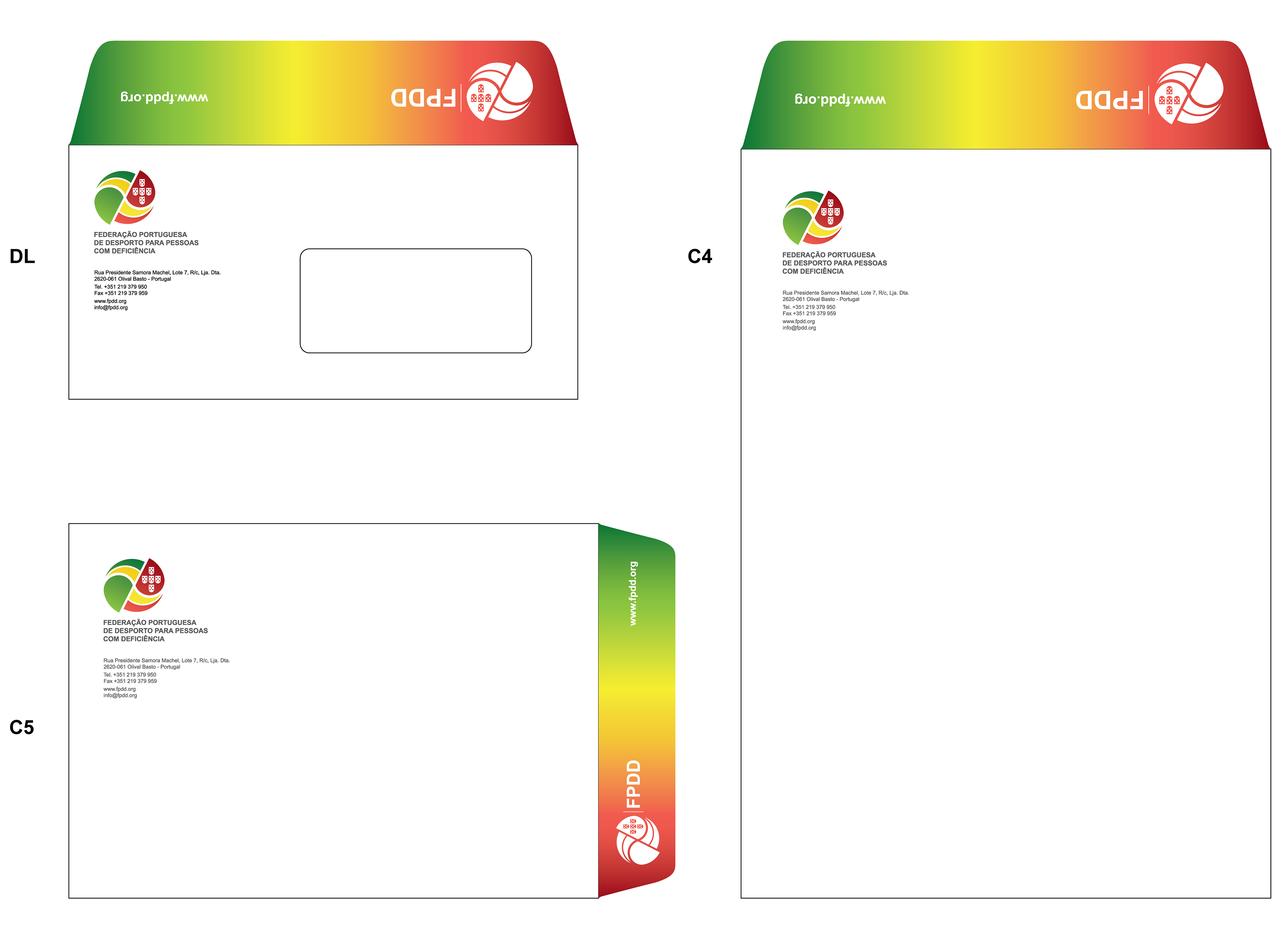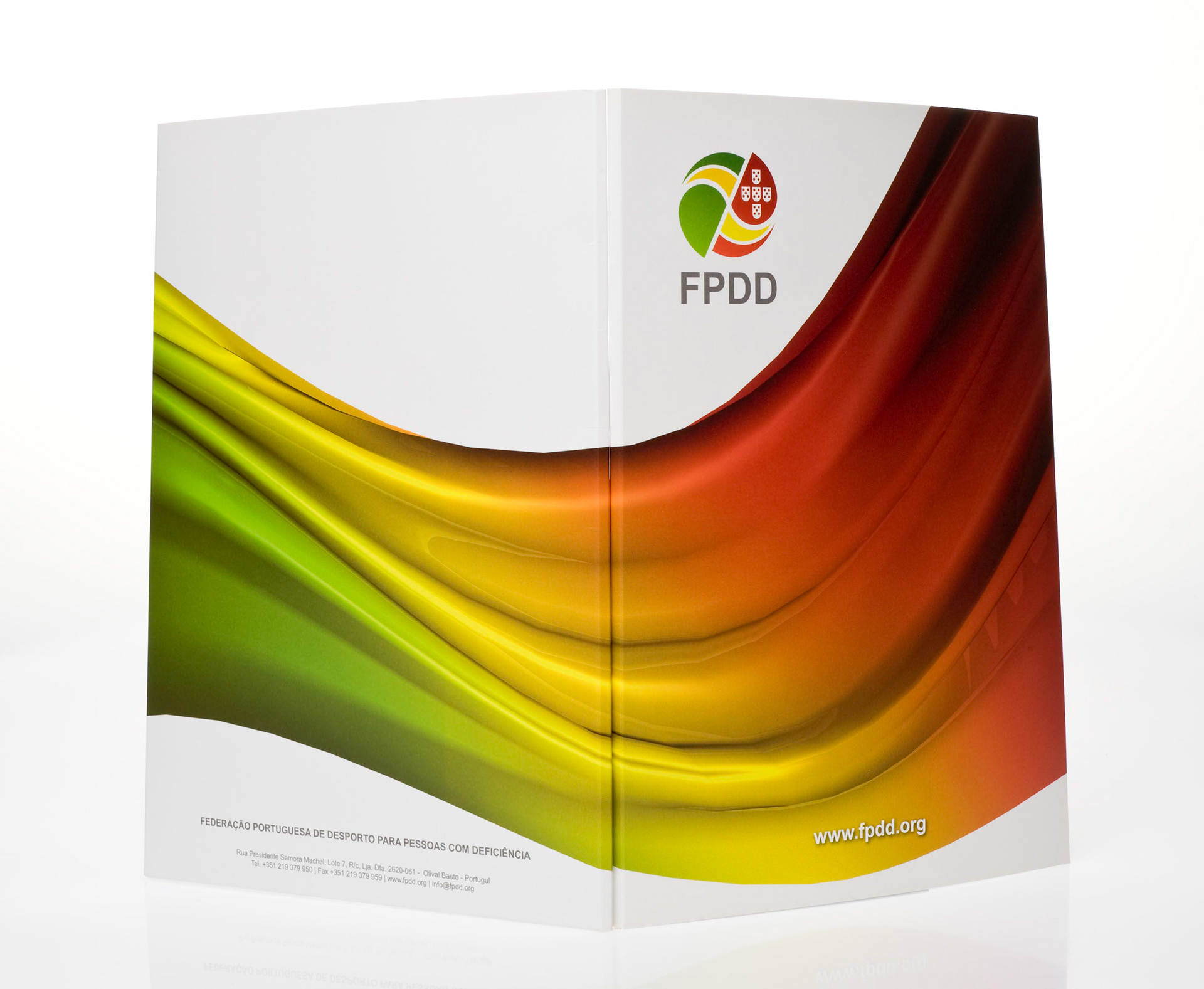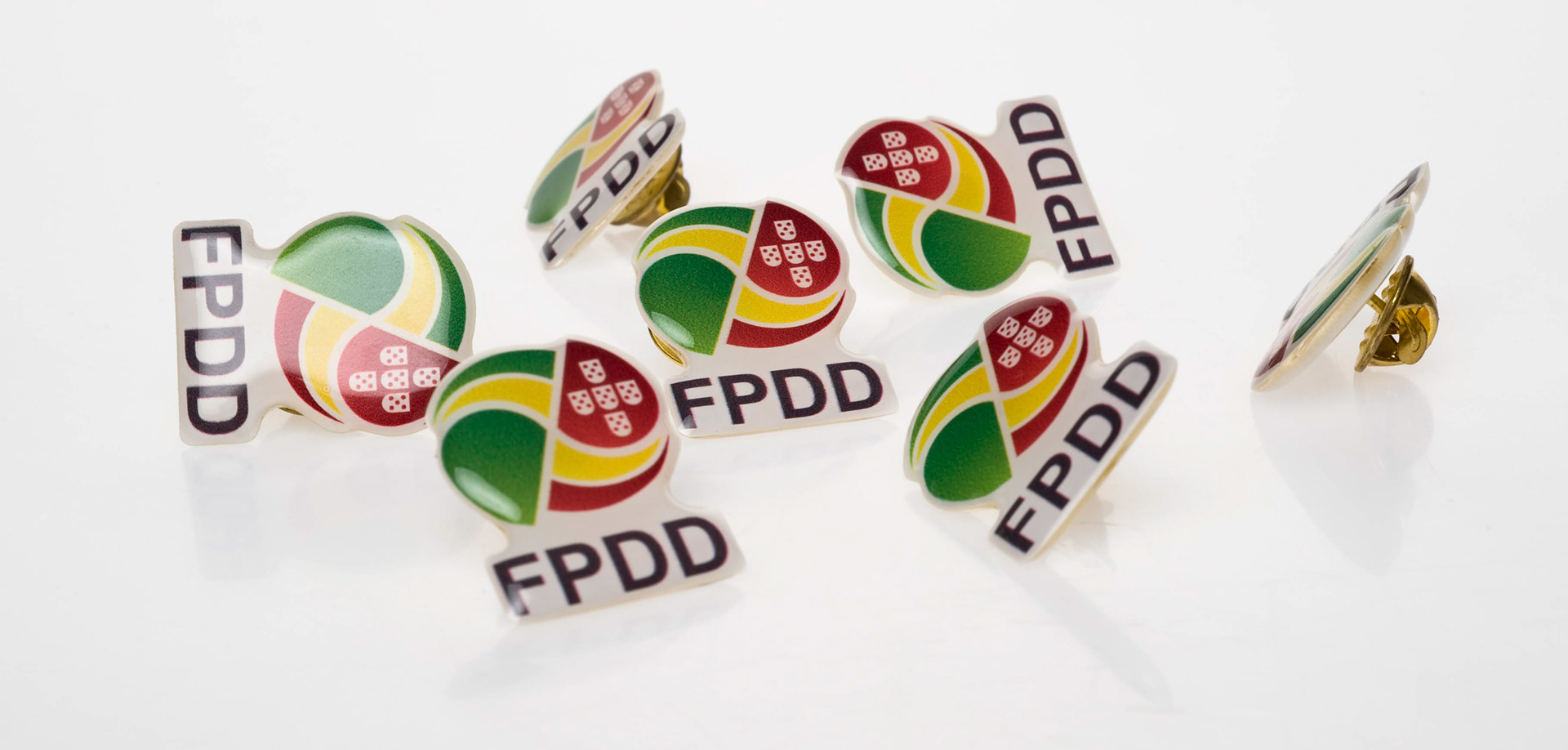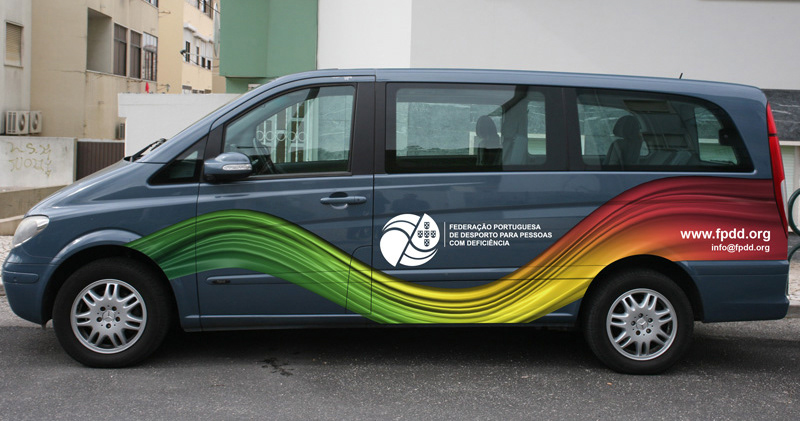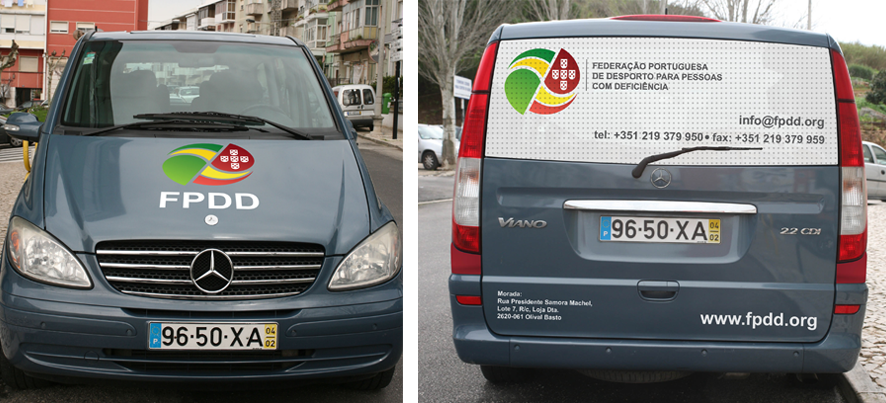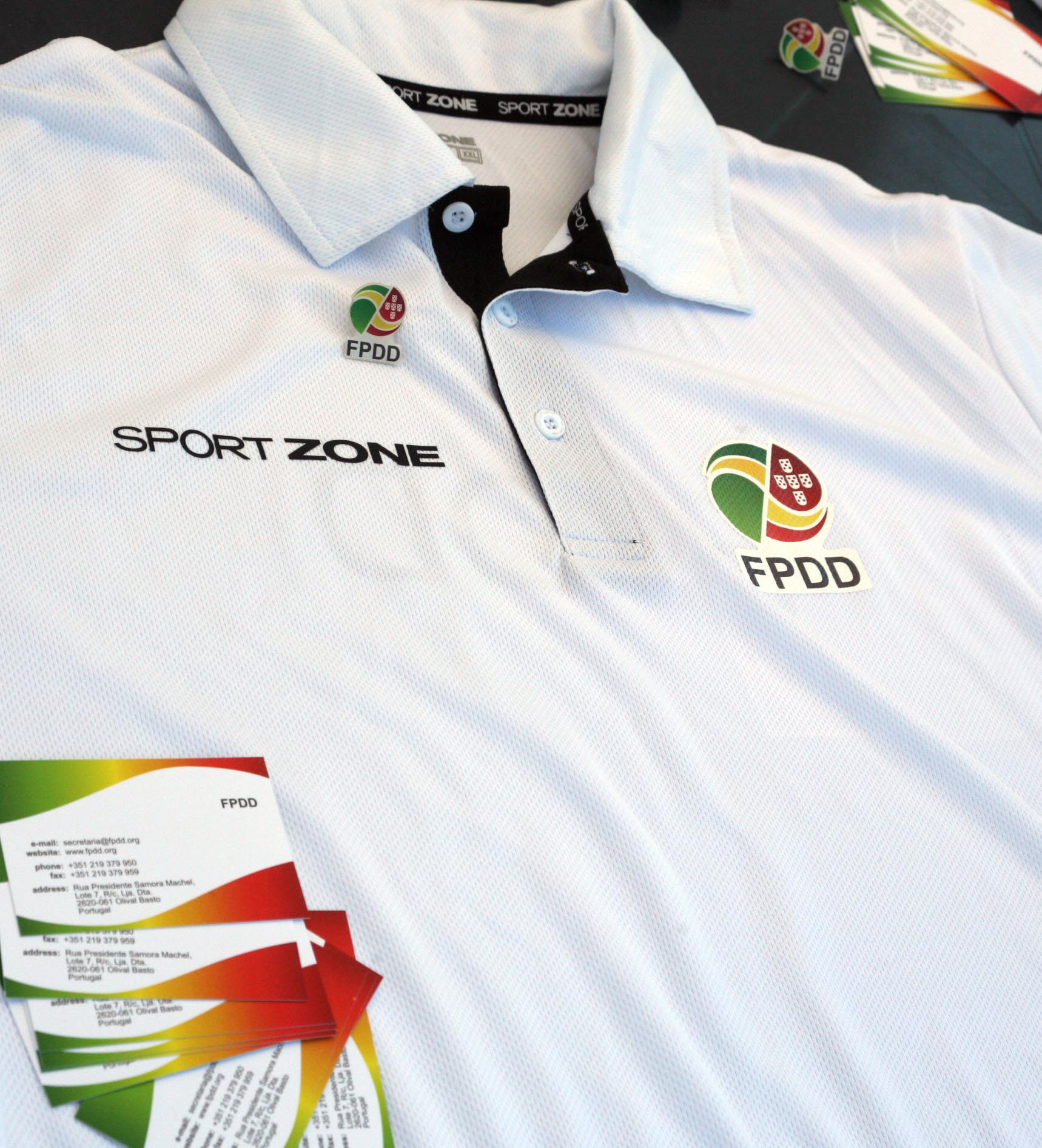 Project Começar Pelo Início - 2010